| | | | |
| --- | --- | --- | --- |
| | | HeKKSaGOn Summer School in Göttingen, 2014 | |
Inference on Pattern Formation:
Applications to Biology and Materials Science
[8: 19/aug/14]
---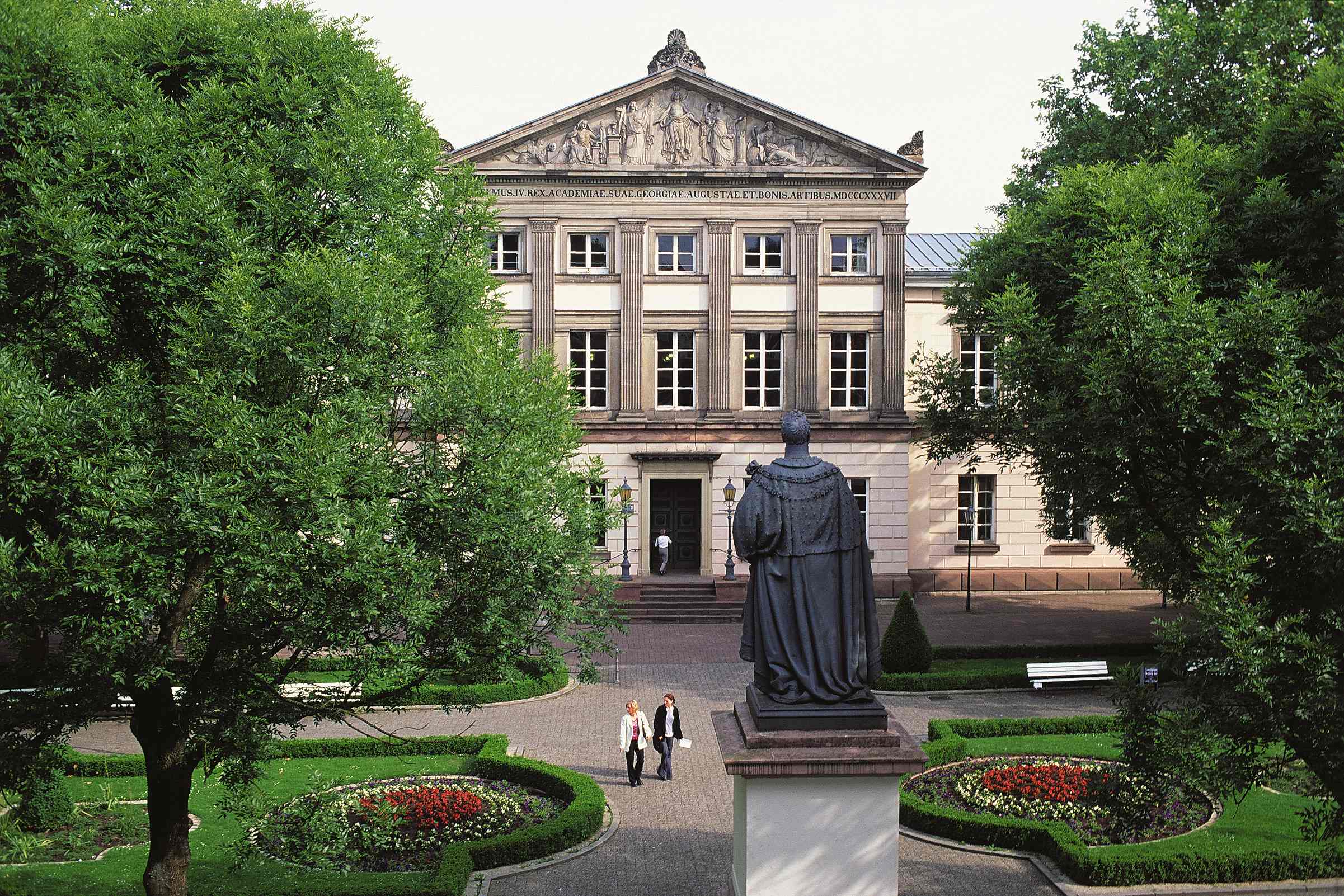 Assembly Hall on the Wilhelmsplatz
Welcome!
HeKKSaGOn Summer School on "Inference on Pattern Formation: Applications to Biology and Materials Science" will be held from September 11 to 20, 2014 in Göttingen, Germany.
The Summer School "Inference on Pattern Formation: Applications to Biology and Materials Science" will take place in September, 2014, at the University of Göttingen as an activity of HeKKSaGOn Consortium Work Group on Mathematics in Life Science, Materials Science and Economy.
Mathematics plays an essential role in various fields of sciences, providing a language to describe principles and laws, and frames of references to assess complex phenomena.
Given increased computational power and data storage facilities, recently, demand for mathematical approaches has increased tremendously, stimulating the development of new research fields in mathematics, too. In our Summer School we address new mathematical methodology dealing with complex phenomena observed in Material Sciences and Biology. We encourage young researches to enter this frontier area, which motivates us to organize a summer school offering a wide range of lectures from introductory to state-of-the-art level. We focus on a few selected topics and present in-depth lectures, so that participants acquire not only conceptual understanding but also methodology to attack real problems.
This summer school welcomes doctoral students of the consortium universities who are working on mathematics and its applications to other fields of natural science, engineering and social sciences. It consists of three serial lectures addressed by experts of the fields, tutorials, and lectures on advanced/current topics. All participating students are expected to give a presentation in the poster session.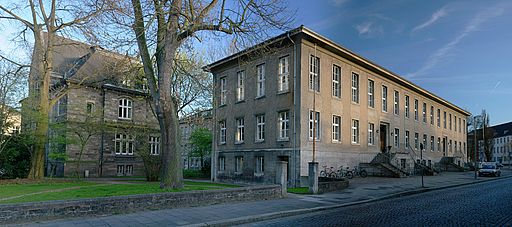 Mathematisches Institut on Bunsenstraße (photo by Daniel Schwen (Own work)
[CC-BY-SA-2.5 (http://creativecommons.org/licenses/by-sa/2.5)],
via Wikimedia Commons)
---
Organizing Committee
Stephan Huckemann, Institut für Mathematische Stochastik, Georg-August-Universität Göttingen
Izumi Takagi, Mathematical Institute, Tohoku University
Local Organizers
Tanja Falkowski, Göttingen International - The International Office, Georg-August-Universität Göttingen
Johanna Holzmeier, Göttingen International - The International Office, Georg-August-Universität Göttingen

---
[created on June 1, 2014]